| | |
| --- | --- |
| | -O |
Orienteering with Google Earth. Study a map and navigate to the checkpoints using Google Earth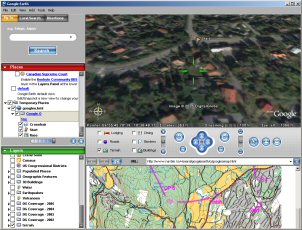 Download Google Earth: http://earth.google.com
Map Preview: googleomap.html
Start Google-O: googleo3.kmz
Instructions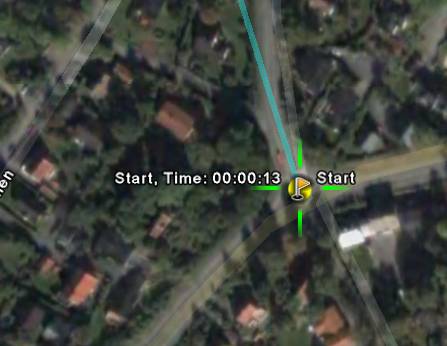 Download and start Google-O by clicking on the above link
In GoogleEarth, click on the link named Map found under the folder named Google-O to display the map in the Goggle Earth browser window below the GoogleEarth window.
Navigate Google Earth and place the green crosshair over the start placemark. A yellow dot is shown and the timing is started. Note: you have to stop completely at start and every checkpoint for registration
Place the crosshair on the spot where you think the next checkpoint is. If you hit the right spot, a yellow dot should appear. If not, then you have not found the right spot. Try again.
Continue the procedure until the finish. Here your final time will be displayed in a message box.
Start Google-O again by placing the crosshair over the start placemark.
Extra Help
If you can't find the controls, this facit should help you: googleofacit.kmz
A map overlay is also very helpful: googleomap.kmz
Versions
02.12.2005: v1.0, The Worlds first Google-O
Developed by Bård Smestad